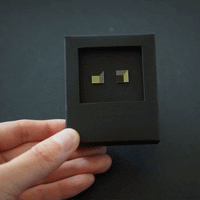 3D Earrings
The 3D earrings based on a lenticular multi-view display system where lens are utilized. When it is viewed with the lens from various angles, the viewer can see the reflection of the simple structure and image graphic characteristics. The divided graphic images instantly change with the wearer's movements.
more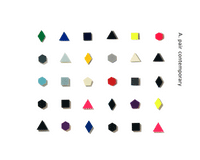 A.pair
Our company operates under the motto of "Innovative materials" and shows diverse utilization of materials.
With existing and ordinary materials, rather than new materials, our products are differentiated from others and developed with contemporary ideas through geometric graphics.